🎨 We need more Artisans
We interrupt your normal programming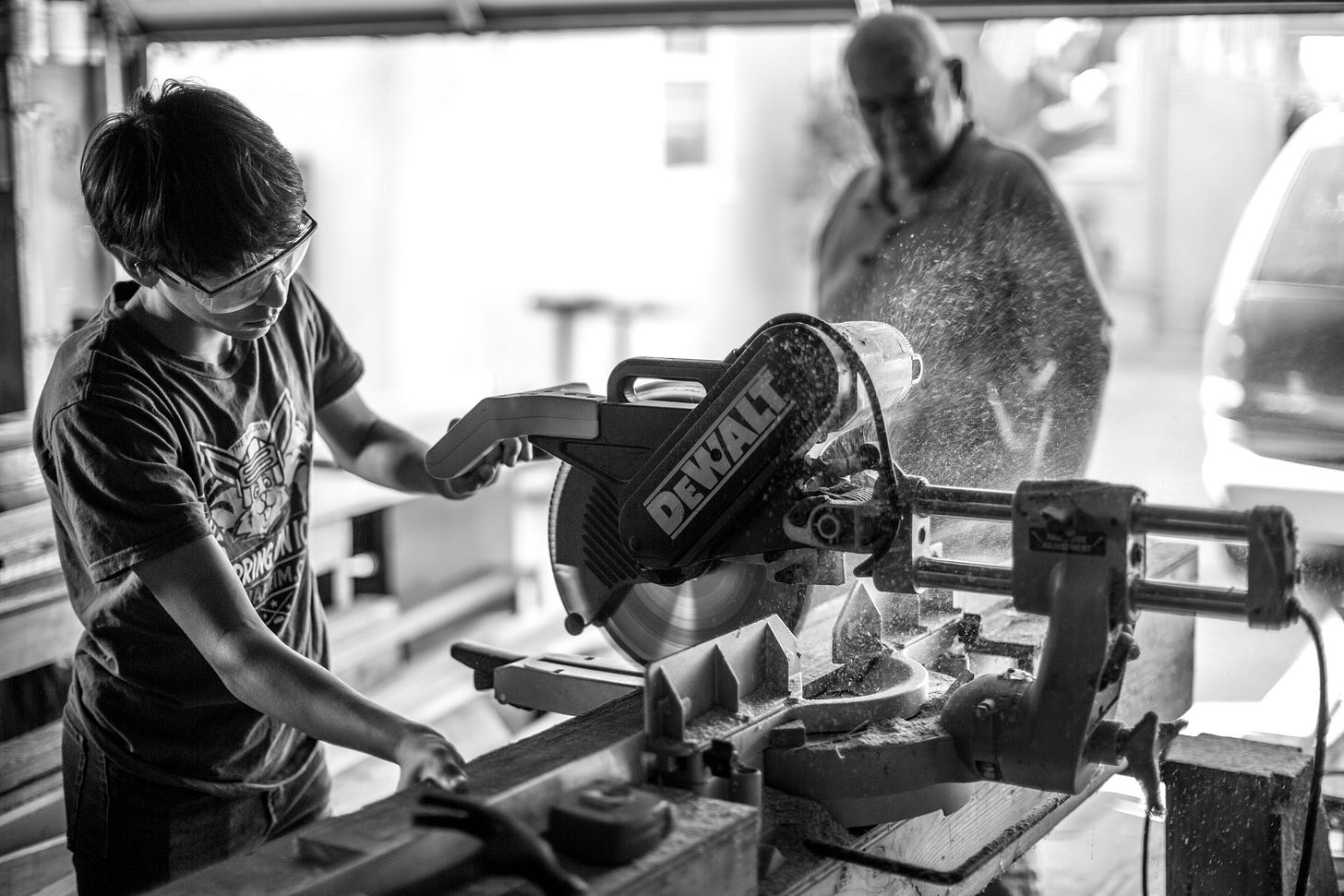 n. a person skilled in a utilitarian art, trade, or craft, especially one requiring manual skill; a craftsperson.
It was last year when I heard the story of one of the central tower blocks in Auckland CBD and its lift engineer. 

This man had looked after the lift for 25-30 years as well as a few others. He had just hit 65, and was about to retire.

As part of that process, he notified his teams and clients of his retirement a year ahead and then, one day - he packed up, had some beers and left the industry. 

Three months later, the lift broke and they try to call him. 

Sorry mate, I'm retired. He replied.

You have to come back. They say. 

And, perhaps it was a bit of boredom, but he came back. He returned for one month, then two, until eventually a year went by - to train the new techs up on that lift and a few others. 
But what if he didn't? Time, money, new lift. 
Depending on the number of floors - a new lift can retail for $1mn+. 
Now to be a Lift tech, a combination of skills are involved. There is a bit of Mechanical engineering, some electrical. With each new model released by Schindler, Otis, Kone and Hyundai (yes, they make elevators too), it's getting more technical. 
You might also see some lifts in NZ buildings that date back to the 1910s. Nothing wrong with them. They work like a treat as long as they're well maintained. 
The job itself isn't easy - you get called out all hours to save people stuck in lifts. 
You're an emergency worker. 
You also have a pretty busy 9-5 schedule of preventative maintenance to balance. 
But the problem solving is fascinating and the people you meet and work with are like-minded straight up people. 
-- 
2020 has been a pretty average year for a lot of people.
Australia has just announced that it is now in recession, New Zealand is likely not far off. 
The job numbers aren't looking good and we're seeing news stories of laid off employees being affected by big changes in industries like Tourism and hospitality. 
Enrolments are up at Universities and polytechnics across the country. 
In the trades, we have a chronic shortage of skilled apprentices coming through in Roofing, Lift services, HVAC, Door services, Plumbing, Electrical and Mechanical.  
The average age in construction, let alone building services like roofing, lift engineers, door services and the like - is already pushing 40 with a heavy bias towards 50-60 (source). 
This means that a large proportion of techs - the people who keep our cities working will retire out of the industry or move into technical assessment roles as IQPs. 
--
Which brings me to the opportunity at hand for men AND women alike. 
Become an Artisan! 
I say Artisans here because the HVAC engineer, the Liftie, the plumber, the sparky and the carpenter are all Artisans. 
It takes the same 10,000 hours of discipline, hard work and practice to become qualified and excel in these trades. 
You'll have shit days, but you'll also see the results of your hard work. 
If you're considering a career change or retraining, start here. 
The government announced funding at the beginning of covid to kickstart this. 
If you're likely to retire out of the industry in the next 10-15 years, consider taking on some apprentices and documenting the health of the assets you look after.